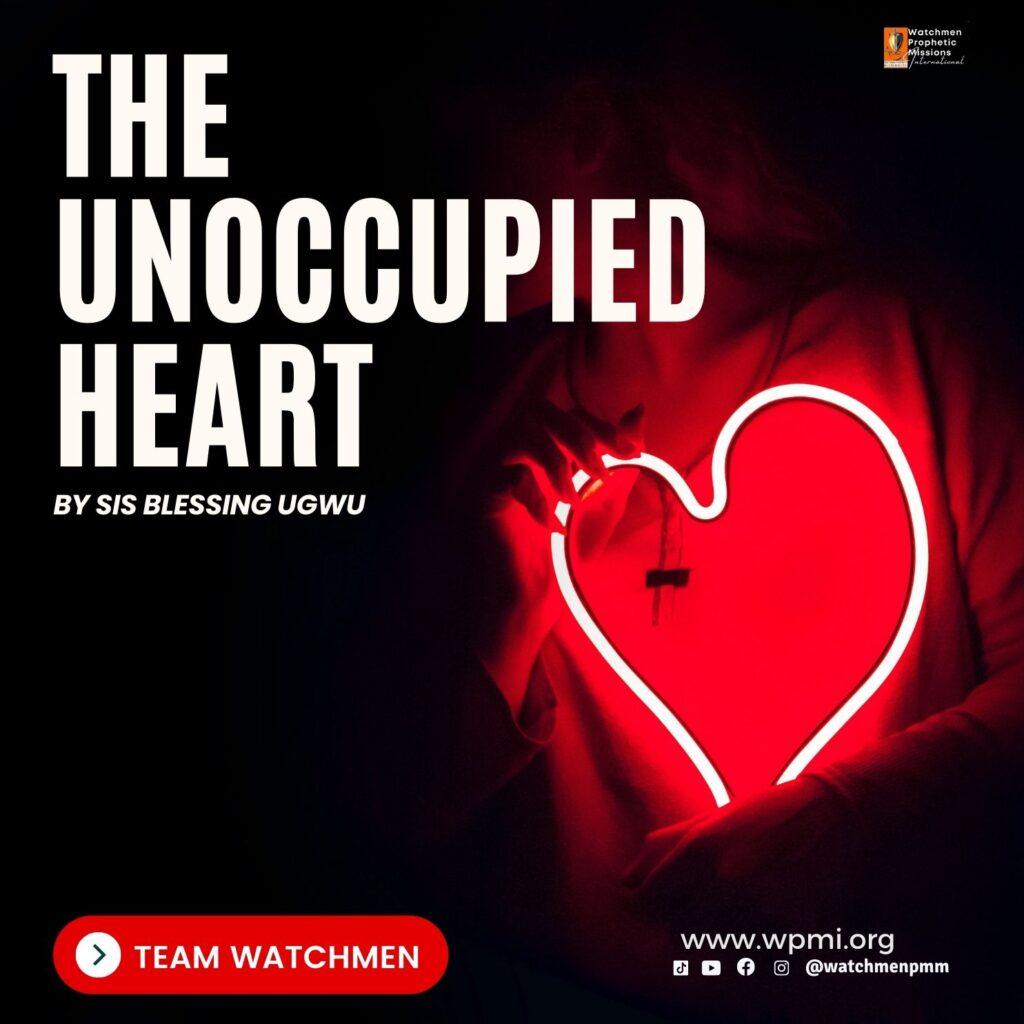 "'Then it says, I will return to the house I left. When it arrives, it finds the house unoccupied, swept clean and put in order.' – Mathew 12: 44
An unoccupied heart is a heart without any content, void, having no occupant, spent in idleness or inactivity.
As Christians, our heart is like our home that needs to be occupied with what's edifying and glorifying so as to make the most of our calling in thoughts, words and actions.
When you were saved, the blood of Jesus has already cleansed and put your heart in order. However you shouldn't allow it to remain just like this, you must engage and fill it with the presence of God and the word of God.
Significantly,
▪Nature abhors a vacuum and…."
Read More