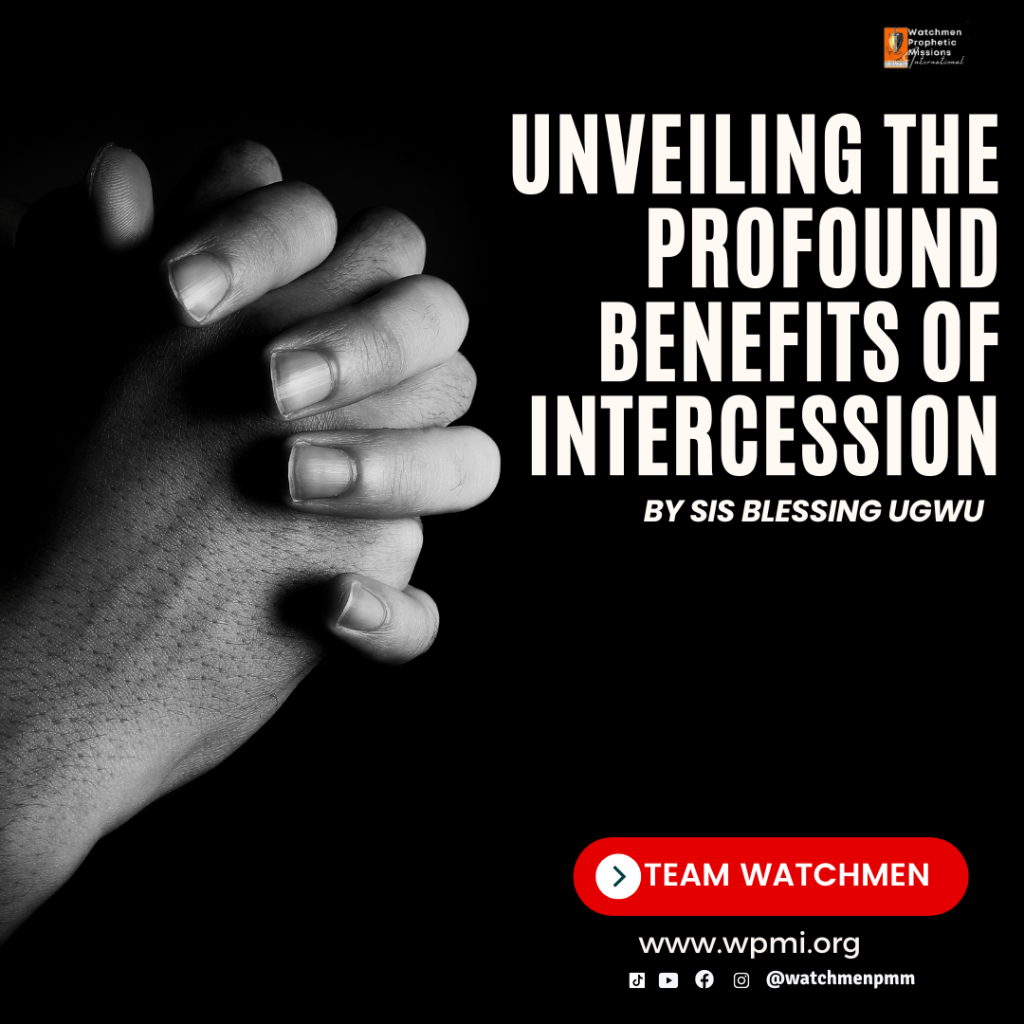 "Exod.17.11: And it came to pass, when Moses held up his hand, that Israel prevailed: and when he let down his hand, Amalek prevailed. (KJV).
In this article, we will delve into the profound effects of intercession:
Impact on Individuals and People:
Intercession bridges the gap for others, leading them into light, salvation, maturity, and victory over challenges. For instance, Jesus interceded for Peter's faith to remain steadfast, resulting in his remarkable contributions to the early church. Lazarus' revival after intercession demonstrates its transformative power. Similarly, personal testimonies attest to intercession's ability to break through sickness and adversity (Exo 17:11).
Transformative Power on the Intercessor:
Intercession draws God's attention to the intercessor. As prayers go up for others, God attends to the intercessor's needs, refining their character and circumstances. Job's intercession for his friends led to his own restoration. Moses' radiant face after communing with God illustrates how intercession can bring about personal transformation (Job 42:10, Exo 34:35).
Manifestation of the Kingdom of God:
Intercession activates the presence of God's kingdom on Earth, summoning….."
Read More